Bring Family and Friends Together
The Rehearsal Dinner is a mix of casual family dining with some friends thrown in for good luck, formal importance and a way to dream and laugh about all of the big day's events before they happen.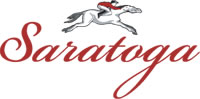 Saratoga Event Group can create a customized Rehearsal Dinner that is sure to touch the hearts of each attendee. Dress it up or kick back and create a family friendly experience as you celebrate with your new and existing family and friends. The Pace House and The Old Pavillion are  the perfect venues for this special event.