Atlanta's Premier Wedding, Corporate, & Social Event Venue
Weddings, corporate events, and social events take on a new life at The Pace House in Vinings, Georgia. The Pace House is the perfect venue to showcase those special moments.
The Pace House consists of three rooms: a parlor, a dining room and a bridal room. Adjacent to the Pace House, The Old Pavilion, itself a Vinings landmark, was a place where old Atlanta Society entertained and danced the night away during the late 1800′s and until the early 1900′s.
Now guests can use this historic property to make history for themeselves. With a warm, rustic ambiance, The Pace House and Old Pavilion feature a open, warm, versatile reception area that is perfect for any occasion. Both buildings are connected to a spacious open deck area which can be transformed into your dance floor, cocktail area or DJ station during your event.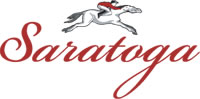 Each event at The Pace House and Old Pavillion operates under the management of the Saratoga Event Group and is uniquely designed and coordinated by The Pace House preferred caterer, Avenue Catering Concepts. If you choose to use our in house caterer, you will receive complimentary upgrades for your event.